Home » economy
Submitted by kgilliam on Thu, 2011-09-08 17:33.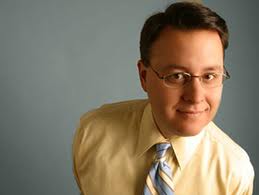 In his address tonight to a Joint Session of Congress, President Obama will lay out his plans for kick-starting employment and growth. America needs a plan for good-paying jobs combined with sustained and sustainable growth. Here's our jobs and growth agenda at the COMMIT!Forum Sept 26-27 in NYC:
Read More...
Submitted by kgilliam on Fri, 2011-08-12 19:18.
How can you navigate these waters? What can we all do to restore our collective confidence?
It starts with a return to fundamentals. The experience of the past few years has shredded our civil society, left many of our leaders so attached to being right that they can't see their role in crushing economic growth. Overcoming these challenges will take straight-talk and a close examination of the relationships between us as individuals and the institutions that we rely on: businesses, governments, NGOs, and civil society as a whole. The COMMIT!Forum convenes on Sept 26-27 in New York City to do just that: strengthen the fabric of our society.
Read More...