Home » WANTED a jobs & growth agenda
Submitted by kgilliam on Thu, 2011-09-08 17:33.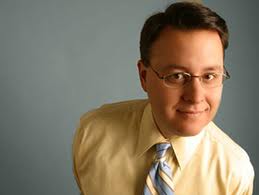 In his address tonight to a Joint Session of Congress, President Obama will lay out his plans for kick-starting employment and growth. America needs a plan for good-paying jobs combined with sustained and sustainable growth. Here's our jobs and growth agenda at the
COMMIT!Forum Sept 26-27 in NYC
:
Sell More, Save More
. Some of the world's best companies –
BASF, Bloomberg LP, Green Mountain Coffee, HP, Intel, State Street Bank, UPS
, & more – have used corporate responsibility and sustainability to grow their top and bottom lines.
Find out how you can too
!
Workforce Competitiveness
. Every year, tens of thousands of workers show up unprepared for work, costing Corporate America billions of dollars.
Corporate Voices for Working Families
is working with America's most productive firms to save them money and deploy a
more competitive workforce for the 21st Century
.
Shareholder Returns
. The capital and debt markets provide the liquidity that will power a new wave of growth. Some of the most prominent and effective investors, exchanges, analysts, and insurers –
Fireman's Fund Allianz, JP Morgan, KKR, Standard & Poors, TIAA-CREF
, & more – have used
sustainable investment strategies
to drive
better returns and manage risk
.
Register today!
Time is running out to get onboard with one of the most powerful jobs and growth agendas.
Share this page!