Home » Best Practices
Submitted by kgilliam on Mon, 2012-02-27 23:31.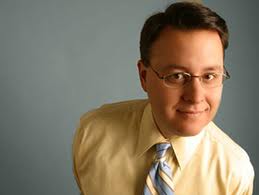 According to the National Association of Corporate Directors (NACD) 2011 Public Company Governance Survey, when asked to name the top three issues for the board,only 1.5% of corporate directors picked "Corporate Social Responsibility" among the highest priorities for the board in 2011.
But what counts as corporate responsibility (CR) and when and how should boards and CEOs take an interest in it? Read more...
Read More...
Submitted by kgilliam on Wed, 2011-04-13 12:41.
This year I jumped on the Corporate Responsibility cocktail circuit. I've attended literally a dozen events this year already and at every one, I eventually end up in the same conversation: cornered by a pundit opining on what companies should do.
Don't get me wrong. Many of these people not only have good intentions, they often have very good ideas. But here's what they don't have: responsibility. They're not in the chair with the actual responsibility for delivering on these programs. I used to be a consultant -- and I'm married to one -- so I know that consultants can offer a lot. But I also know, that companies can learn a lot from each other.
That's why, in cooperation with NYSE Euronext, we started the CR Best Practices Survey last year and why we continue it this year. Last year we had a terrific response rate, with over 650 companies responding. We want to beat that this year and produce the most comprehensive survey of actual successful practices; what's really working in live operations at real companies.
Read More...