Home » Where CSR Fits On The Board's Agenda
Submitted by kgilliam on Mon, 2012-02-27 23:31.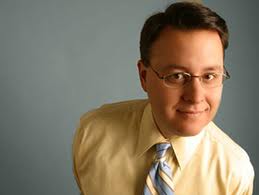 According to the National Association of Corporate Directors (NACD) 2011 Public Company Governance Survey, when asked to name the top three issues for the board,only 1.5% of corporate directors picked "Corporate Social Responsibility" among the highest priorities for the board in 2011.
But what counts as corporate responsibility (CR) and when and how should boards and CEOs take an interest in it?
When we use the term "CR" we define it as maximizing the positive impact while minimizing or eliminating the negative. A closer look at the survey shows that a good chunk of the respondents report a CR issue as among their top three priorities for the board, including risk and crisis oversight (27.1%), shareholder/owner relations (6.4%), and disclosure and transparency (4.7%). We argue that boards and CEOs need to take a more expansive view of CR and a more active role in CR leadership.
Fortunately, there seems to be a growing number of business leaders who agree. In our 2011
Corporate Responsibility Best Practices Study
, 72% of companies reported having a formal CR program, up from 62% in 2010. These programs take on the full spectrum of CR-related issues (see table). Moreover, 86% of respondents said their CEOs believe CR is important, up from 81% in 2010 and 66% of CEOs have led a CR-related initiative in the past 12 months. When it comes to board leadership, 84% of boards get briefed on CR-related issues and 34% of them have led a CR-related issue in the past 12 months.
At the same time, in talking with management and directors, we hear a lot of confusion about the role boards should play in CR. In the NACD study, only 4% of respondents said they had a committee dedicated to "Public Affairs/Policy/Social Responsibility." We would argue that this, again, too narrowly defines CR. Using our broader definition, and many respondents have committees with some CR responsibility:
Risk
Oversight/Crisis Management (12.5%), Ethics/Compliance (5%), Environmental Policy (4%), Public Affairs/Policy/Social Responsibility (4%), and HR/Labor Relations/Management Development (2.1%). By taking this broader view, companies would make progress on one of the principal deficiencies pointed out in the NACD study: the need for better risk management.
Many investors we've spoken with look at CR programs, especially those related to disclosure and ethics, as proxies for risk management. In the NACD study, fully 20.7% of respondents say CEO "ethical performance is not measured," and 11.4% say "board and management do not gather information to assess ethical risks." The NACD study finds a high correlation between the existence of formal risk management programs and board satisfaction with risk reporting, stating that, "those with formal programs were more likely to find that the program informed management and the board of the organization's risks to a 'great extent.'"
What do you think? The NACD study also found that most boards characterize current disclosure and reporting requirements as "excessive." Are we asking too much of boards? Should CR continue to be defined more narrowly? Should boards have more formal roles in CR oversight and leadership? Share your thoughts.
Share this page!