Submitted by kgilliam on Mon, 2013-01-28 18:56.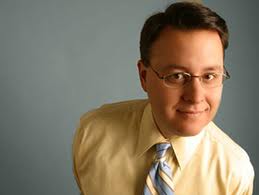 According to the U.S. Small Business Administration, up to 90% of small businesses get the majority of their business from within two miles of their front doors. In the wake of Superstorm Sandy, the U.S. Chamber Foundation's Business Civic Leadership Center (BCLC) estimates that between 60,000 and 100,000 small businesses have already been negatively impacted and as many as 30% of them will fail in the coming months.
We've seen this story play out before.
Following Hurricanes Katrina and Rita and the Joplin Tornado, we saw a predictable boom/bust cycle. With relief agencies and organizations like FEMA and the Red Cross pouring in, economic activity slowly comes back to life. As insurance payments get processed and rebuilding begins, an economic boomlet starts. But rebuilding housing, vital infrastructure, and other structures always takes longer than expected and residents put off returning or end up resettling elsewhere. Then things start to go bust.
This is not inevitable, but it will take deliberate planning to avoid. It will take the intervention of concerned corporate citizens, trade associations, NGOs, and others to develop a coordinated response and advise public policy makers and other decision makers to fast-track initiatives and develop innovative public-private partnerships to help small businesses specifically and the impacted communities as a whole.
Second Response needs persistent involvement of businesses with specialized skills.
These Second Response issues (versus the life-saving, heat, light, and power issues of First Response) require the persistent involvement of businesses with specialized skills and long-term vested interests in recovery. Business is in a unique position to guide and in many cases lead the Second Response.
The BCLC will lead a national business delegation this week in a tour of impacted communities in the Bronx, Manhattan, Long Island, New Jersey, and Queens.
The BCLC will will assess on-the-ground needs, meet with community and business leaders, and scout locations for a pilot series of Business Second Responder boot camps. As envisioned, these boot camps will bring together under one roof many, if not all, of the services an impacted small business would need to build back better: lenders, financial advisers, local and federal government officials, technology firms, disaster recovery, and clean-up, plus many more.
We'll report about the delegation's findings on this blog in the coming weeks. For more information, contact the head of BCLC's disaster program, Gerald McSwiggan.