Home » COMMIT to selling more, saving more, growing more
Submitted by kgilliam on Tue, 2011-09-06 15:33.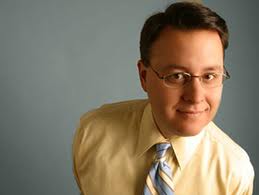 How can corporate responsibility help you sell more stuff, save more money, and grow your business?
Come find out at the COMMIT!Forum on Sept 26-27 in NYC when you hear:
How UPS uses sustainability reporting to sell more & save more. What would you do if one of your best customers said, "We want to go carbon-neutral world wide in two weeks."? Ask UPS's Steve Leffin. He'll share how UPS has used its advanced sustainability reporting to better service and retain some its biggest customers.
""I try to attend the most significant events in sustainability and this is going to be a great program."
– Steve Leffin, Director of Global Sustainability, UPS
How HIP Investor, TIAA-CREF, & KKR deliver shareholder returns. As companies struggle to grow in one of the toughest economies in a generation, how do some investors consistently beat the S&P and other market indexes? Ask HIP Investor's Paul Herman, TIAA-CREF's John Wilson, and KKR's Elizabeth Seeger.
How Corporate Voices for Working Families builds a more competitive workforce. Record number of employees show up to work under-prepared and under-educated, wasting American companies billions of dollars. Working with some of the world's best companies, Corporate Voices is saving them money and deploying a more effective workforce for the 21st Century.
Register today!
Time is running out to get onboard with one of the most powerful jobs and growth agendas.
Share this page!