Home » society
Submitted by kgilliam on Wed, 2011-05-18 03:06.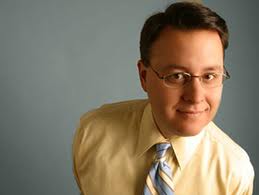 The other night I went to a lovely dinner party in Old Town Alexandria outside Washington, DC. This town tends to attract very passionate, dedicated people who deeply care about the work they do.
That's why I was surprised, when we went around introducing ourselves, that one of the guests talked-down her contribution to the world. Referring to one of the other guests, she said, "I wish we could all do work as meaningful as yours. I just deliver broadband." The other guest does do something meaningful, working for a non-profit that helps impoverished children in the developing world. How do I know she does meaningful work? I looked it up...on the Internet...using my broadband connection.
Read More...