Home » Tear Down That Wall: Building Bridges Between the Public, Private, & NGO Sectors
Submitted by kgilliam on Wed, 2011-05-18 03:06.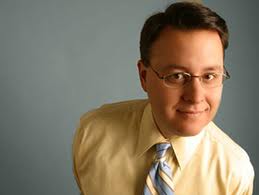 The other night I went to a lovely dinner party in Old Town Alexandria outside Washington, DC. This town tends to attract very passionate, dedicated people who deeply care about the work they do.
That's why I was surprised, when we went around introducing ourselves, that one of the guests talked-down her contribution to the world. Referring to one of the other guests, she said, "I wish we could all do work as meaningful as yours. I just deliver broadband." The other guest does do something meaningful, working for a non-profit that helps impoverished children in the developing world. How do I know she does meaningful work? I looked it up...on the Internet...using my broadband connection.
A myth colors our view of business: that a big wall separates business and society. On one side of that wall are corporations, selfishness, and profits. On the other side are NGOs, governments, social services, and self-sacrifice.
Let's dispel this myth. Companies provide social goods and are part of the fabric of society. By definition, anything of value produced by a business fulfills a societal need. We can argue about the relative value of say, organic eggs vs. video games, but food and entertainment have social value. Society grants a license to operate to those businesses we deem valuable and denies it to those we deem destructive.
Tearing down this artificial wall benefits both business and society as well as NGOs and governments. When businesses truly see themselves as part of the fabric of society they will behave like it, taking into account the full scope of their positive and negative impacts. When society sees businesses playing valuable and necessary roles, it is less likely to treat them like thieving parasites. Into that new reality, governments and NGOs can breathe a new possibility where they can strike the kinds of partnerships they need to take on society's toughest challenges.
This artificial wall has kept companies, NGOs, and governments too siloed, operating in their own limited vacuums. Tearing down this wall creates a new possibility for cooperation and results.
How do I know? I looked it up...on the Internet...using my broadband connection.
Share this page!