Home » Understanding the Value of Corporate Responsibility
Submitted by kgilliam on Tue, 2011-11-01 13:25.
"Corporate Social Responsibility isn't about giving money away and adopting the latest cause of activists. CSR and sustainability are approaches to business operation and execution that build employee engagement, improve environmental performance, create positive social impact, enable operational efficiency, reduce cost, foster innovation, strengthen relationships with customers and consumers and ultimately . . . create business advantage."
—David Stangis, VP of CR for Campbell's Soup; from, Thriving on the Value of Vice: Stop Making Too Much of CSR by Aman Singh
Susan Pullin, CSC Vice President of Corporate Responsibility, writes that: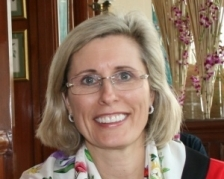 There are many opinions about the real value to a company of corporate responsibility (CR). Aman Singh recently wrote for Forbes about these contrary opinions and posed the question: "Are we fighting over semantics or strategy?" She went on to consider how stakeholders often view CR. Is it perceived as something that is disconnected from markets, profits and capitalism itself? Is it typically misinterpreted as a cost, with some seeing CR as little more than "giving away money and adopting the latest cause of activists"?
As we look at this debate, one point is clear: if CR is perceived anything but a contributor to top-line growth, then stakeholder opinions will be negative and the value of CR is misunderstood.
So what is the business case for CR? The evidence indicates that companies that invest in their communities tend to have a better focus on long-term growth and consequently they do better in the marketplace. Although the CR vs. capitalism debate continues to rage, fueled by University of Michigan Professor Aneel Karnani's controversial editorial in the Wall Street Journal, "The Case Against Corporate Social Responsibility" — investment firms appear to think otherwise. Bloomberg has created its own sustainability group with the remit of investigating a company's sustainability prior to advising investors on their business viability. They are measuring the sustainability of a company as another indicator for the quality and effectiveness of the management execution. Along similar lines, Singh quotes Paul Herman, CEO of HIP Investor as saying, "Research from Wharton has shown measurably that companies that help solve social and environmental problems enjoy a higher shareholder and portfolio value."
Surely, if you are investing in your community, you are creating relationships and building trust. We know that organizations prefer to do business with people they know and trust. If you demonstrate you care about the management of your resources and your effect on the environment, then you are being a good steward. Your client could extrapolate that this company would then also be a good steward of the business they put into your trust. And if you care about your workers' health and safety and are interested enough to invest in their training and development, you demonstrate your commitment to nurturing and retaining talented employees, another indication of business savvy. All of these attributes have the potential to lead to business growth built on so strong a foundation. I believe the business case for CR is that by being corporately responsible we are stimulating the environment for business growth.
In this respect, communicating to the marketplace is essential, and publishing an annual CR report provides us the right forum to tell the CR stories behind our global enterprise. In an environment where investors and clients are evaluating a much broader array of data before they decide where to spend their money, it makes good business sense to be as transparent as possible. It is one thing to say we have a focus on sustainability, because it is the right thing to do. But we are also convinced it is the right thing to do to grow our business.
Here is a link to our new 2011 CR Report, The Human Imprint. Please take the opportunity to read it and learn more about CSC. We are a company full of passionate people who bring our values to work each day, wherever we are in the world. In the report, we tell many of our stories about the undeniable links that bind our CR commitments and our business performance together and this contributes to our top-line growth.
About CSC: CSC is a global leader in providing technology-enabled business solutions and services. Headquartered in Falls Church, Va., CSC has approximately 93,000 employees and reported revenue of $16.2 billion for the 12 months ended July 1, 2011. For more information, visit the company's website at www.csc.com.
Share this page!