Home » Leveraging Deficits: How the Best Corporate Citizens drove more effective cross-sector collaboration during the Great Recession
Submitted by kgilliam on Thu, 2012-01-19 14:07.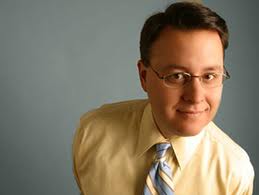 In last week's blog post, I pointed to the emergence of a "renaissance" in how companies, NGOs, and governments are collaborating to tackle some of our toughest challenges. This week I'm going to look in-depth at the specific new models and practices we're seeing emerge.
Throughout 2011 we looked for successful practices in cross-sector collaboration by examining commitments made as part of the annual
COMMIT!Campaign
and by talking with
CR Magazine
'
s Best Corporate Citizens
. There were stark differences in the way these organizations engage with NGOs and governments as compared with most companies and donors. The best:
•
Focus on issues of enduring self-interest
. Philanthropy for philanthropy
'
s sake opens businesses up to the Milton Friedman-esque arguments of squandering shareholder value. The best companies work on issues core to their business strategy where they have a vested interest in the outcome. Michael Porter's work in "shared value" bears this point out. In fact, several leaders we spoke with avoid involving
their foundations
because ethical restrictions on self-dealing would prevent them from taking a long-term interest in solving a given problem. By showing up as a business (and not as a non-profit) they can have a bigger, more lasting impact.
•
Combine the company
'
s result-orientation with the NGO/governments
"
brand-trust
"
. Where in the past the business provided the wallet and left execution largely to the NGO or government, companies increasingly bring their hard-nosed business thinking with them. At the same time, because trust in business remains low, NGOs lend their
"
brand credibility
"
engendering trust in the target community that might otherwise go lacking. These new combinations offer the opportunity to bridge the last kind of deficit: results.
•
Hold each other accountable
.
Robert Eggers, founder of DC Central Kitchen, recently said
,
"
People are not gonna want to just give to charity or buy a product without knowing more about the results or where the money goes.
"
Customers and donors want more transparency into what good their money is doing. The best partnerships had publicly declared goals with regular reporting from both sides. This created an environment conducive to driving results.
•
Have a culture of measurement
. Average players look at what they can measure and set goals they can report on. Leaders make bold declarations and then follow them up with measurement systems that hold themselves accountable. The best didn't focus on the metrics themselves, but rather on the culture of measurement they created. The habit of measuring and reporting data reinforced accountability for achieving outcomes.
•
Develop partnerships fit-for-purpose
. A recent
Guidestar report
makes the case for exercising due diligence when selecting philanthropic partners. Beyond finding qualified partners, the best create collaborative structures designed to address the challenge. Using new formats
–
from volunteer corps to community action networks and beyond
–
companies and their employees bring a business acumen and results orientation that, when combined with the brand-trust of the NGO, makes the entire undertaking more productive for everyone, especially the target community.
Read next week
'
s blog post for ways you can help highlight successful partnerships already in existence as well as find potential new collaboration partners. In the meantime, we'd like your reactions to these practices. Have you used them yourself? How did it go? Where do you agree with our assessments and where have you seen these practices go awry? Many people question the motives and self-interest of companies when they try to collaborate in these ways. Is that skepticism justified and what do we do about it?
Share this page!