Home » To Change the World, First Have Three Kids (Part 2 of 3)
Submitted by kgilliam on Thu, 2011-07-21 16:07.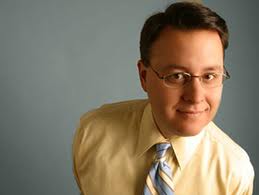 Welcome to the second installment of the Top 10 Tips for Having Three Kids & Leading Change in the World.

Here are the next four…
Shortly after moving into our current house we held an impromptu BBQ for the neighbors. Our eldest, who was potty training, ran out on our back deck and proudly announced to everyone, "I went pee on the potty!" He then pointed at my next-door neighbor Marc, and said, "You pee standing up, because you have a peanuts." Then he pointed to Marc's wife Leslie, and said, "You pee sitting down because you have a pajama." I went into a brain-freeze. Where to begin? Do you just laugh it off? Correct him on the appropriate terminology? Let him know there's a right time and a wrong time to talk about going to the bathroom?
We didn't plan this little parenting-crisis, but here it was. Now we had to deal with it. The same is true in leadership. We rarely choose the timing of the defining moments of our lives. They are chosen for us. All we can do is be prepared and try to get totally present in those moments. The employee with a crisis in his personal life. The natural disaster that sweeps away a community. The breaking news that turns your calendar into a joke. These moments come and they come on their own schedule.
One of the biggest opportunities of our year came along completely unplanned and unexpected. We not only made the best of it, we hit it out of the park. But it got messy there for a while, which leads me to…
Last month I visited our local carwash. They had a special on to detail the inside of the car. I asked the guy how long it would take. He said about an hour and then poked his head in through my window to peak at the backseat. "Better make it two," he said. I turned around to see what he saw: Cheerios strewn about, gummy-worms ground into the carpet, a mysterious sludge caked onto one of the doors. Better make it two.
The [car, house, face, hands] will get dirty. But don't let that stop you.
The morning after a team of US Navy SEALs rid the world of Osama Bin Laden all I wanted to do was hear the news. My children had other plans. My oldest, obsessed with Star Wars, had a bevy of questions about Jedi Knights. My daughter, anxious to copy him, had her own questions about "the good guys with the glow-sticks." My youngest, needed breakfast. I could barely hear the story through the bedlam.
Yet, some how, I gleaned the facts. Sure, I would have liked to get the detailed analysis and watch the animated remakes. But I got what I needed and everybody got fed.
When I was in business school, a professor told us the most precious asset a company has is ROMT: Return on Management Time. Getting the straight facts out on the table and dealing with them takes a discipline few people have, but when you do, amazing things happen.
Share this page!