Home » education
Submitted by kgilliam on Thu, 2011-05-12 04:44.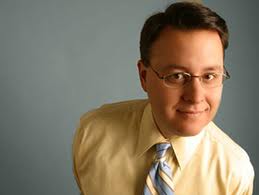 Our June 1st webinar will explore these issues in-depth from multiple perspectives: the CR practitioner's (thanks to Kevin Moss of BT and Susan Seutter of Cisco), the CR educator's (via Nancy Beer Tobin and Georgetown), the up-and-coming CR professional (through Ryan Whisnant, Director of Sustainability for SunGard & 2009 EDF Climate Corps Alumnus), and the media's (from Vault.com's Aman Singh). But as a preview, here are my perspectives on Nancy's question. The short answer is no. The longer answer: the potential exists, but needs refining.
I see five holes that need filling:
1.
Embedding CR into the core leadership curriculum
2.
Finance for non-finance majors
3.
Responsibility for non-responsibility majors
4.
Responsibility communications skills
5.
An organized body of knowledge and development path
Let's take these one at a time...
Read More...