Home » corporate volunteer
Submitted by kgilliam on Thu, 2012-03-08 13:09.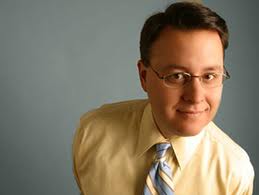 On April 11 & 12, private sector leaders from IBM, PepsiCo, Pfizer, and dozens of other corporations will join the U.S. State Department, USAID, and other public sector groups to talk about some of today's most pressing issues – jobs creation, water, education, global health, and the environment, among others. How are these groups looking to impact such a divergent set of issues? Through the lens of international volunteering.
Addressing the intersection of corporate citizenship, talent and leadership development and more traditional international development programs,

CDC Development Solutions'

upcoming

Third Annual International Corporate Volunteerism Conference

will look at why some of the largest corporations in America are sending employees beyond their office walls to pro bono skilled volunteer assignments in emerging markets such as Ghana, Vietnam, Brazil, and Cambodia – and how this is making a difference.
Companies as diverse as Dow Corning, Intel, and Ernst & Young are sending teams of employees on
International Corporate Volunteer programs
(ICV) – a type of corporate Peace Corps in which employees donate their skills to build the capacity of a local nonprofit, government, social enterprise, or NGO in an emerging market. Businesses are seeing a return on investment from these volunteer trips that pays off in social and business dividends: companies build partnerships with critical stakeholders in emerging markets and gain a competitive advantage, while employees gain unparalleled leadership skills in a global marketplace that otherwise take years to develop.
Read More...