Home » Blogs » kgilliam's blog » Right-Wing Hippies and Centrist Radicals? The Key to Rethinking USA Inc.
Submitted by kgilliam on Thu, 2012-08-23 15:15.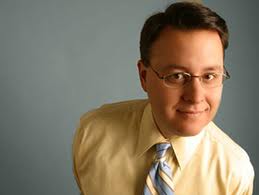 I'm part of an endangered species. We used to roam the wide plains of the Midwest and the open spaces of the American Southwest in vast herds. We could be found in thriving clusters throughout New England. Sadly now, we've been culled, driven out, and hunted as RhINOs.
I speak, of course, of that ever rarer creature, the publicly-declared moderate Republican. Derided as RhINOs (Republicans In Name Only) or driven into hiding, I know we're still out there. I also know there are Democrats who don't believe that everyone who disagrees with them is automatically a hick, racist, or ignorant, and who don't feel businesses just exist to be blamed, milked, or nationalized.
Those of us in the "radical middle" need to come out of hiding. Modern political conventions hold very little in the way of big surprises or big new ideas, and now that Mitt Romney has announced his running mate, we kinda know how both party conventions will go. That's why it's time for a new political paradigm—an UnConvention that can let the "radical middle" emerge to take on the big macroeconomic issues. But how do we make it happen?
I can tell you that the conversation itself is bigger than any spectacle on TV and much bigger than any one person alone. At a fundamental level, the conversation is rooted in the role of business in a free market and a free society. We all need to take a step back and examine how business — and ultimately our economy — work. Why? Because more people's lives are impacted by companies — the ones they work for, live next to, or invest in — than any other human institution. As such, businesses have more capacity to do good or ill than any other human institution.
In October, Nick Akins (CEO of American Electric Power – NYSE:AEP), Anna Burger (former SEIU Secretary-Treasurer), Ed Haldeman (former CEO of FreddieMac), David Stockman (President Reagan's Budget Director), Hikmet Ersek (CEO of Western Union – NYSE:WU), and Robert F. Kennedy Jr. (environmentalist) and countless other luminaries will come together at the COMMIT!Forum's UnConvention to debate and brainstorm solutions to some of today's biggest corporate issues. If they can come together to discuss the larger issues, can't we all find a common ground to solve these non-partisan and pervasive issues?
Whether you're a right-wing hippie like me, or a centrist radical, the conversation begins with a commitment to change. We are at a critical time in our history and the challenges we face are often daunting, but I am optimistic that we will find a solution that's both right for us and good for the world.
To join us for the UnConvention and the rest of the COMMIT!Forum, register today and save 25%.