Home » Blog » Richard Crespin, Senior Fellow, US Chamber of Commerce Foundation
Submitted by admin on Thu, 2013-09-26 18:15.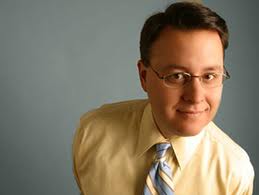 Richard Crespin
CEO, Crespin Enterprises
Senior Fellow, US Chamber of Commerce Foundation
Director of Business Outreach, US Global Leadership Coalition
Richard Crespin is the CEO of Crespin Enterprises, a boutique consulting firm advising businesses and non-profits on how to work together to solve big problems. Every nonprofit is a business and every business has a social mission. They just don't always know it or act like it so Richard works with firms to find their unique social mission where they can make significant impact and with non-profits to build programs that attract companies as partners and donors. On behalf of his clients, Richard makes strategic introductions, translates the needs of businesses to NGOs and vice-versa, and structures outcome-oriented partnerships that amplify impact and get results faster at lower cost.
In addition, Richard is a Senior Fellow of the US Chamber of Commerce Foundation, focusing on nonprofit capacity building and community resiliency. He is also a Senior Advisor to IO Consulting and the Institute for Public Private Solutions (IPPS), directs the US Global Leadership Coalition's (USGLC) outreach to the business community on international development issues, and serves on the Executive Committee of the Board for the Corporate Responsibility Association.
From 2008 to 2013, Richard served as the Executive Director of the Corporate Responsibility Officers Association and as President of SharedXpertise Media, the publishers of Corporate Responsibility Magazine. As a professional society, the CROA represents the voice of corporate citizenship practitioners at some of the world's largest companies. For over 14 years, Corporate Responsibility Magazine and its COMMIT!Forum have called on companies to make commitments that will change the world. With a circulation of over 20,000 senior executives, the Magazine provides the most trusted and widely read coverage on corporate responsibility.
During his career, Richard has worked across the private, public, and civil sectors, including with several large financial institutions, the American Red Cross, the Inter-American Development Bank, and the Department of Defense. He founded The Delve Group, Inc, a premier market research firm, worked for American Management Systems, and for KPMG. He is also a serial entrepreneur, having started several small businesses and non-profits.
Richard is an alumnus of both the George Washington University and the Harvard Business School. He currently serves on the Board of Advisors for the CROA, on the Advisory Board of the Sustainable Business Forum, and on the Board of Directors for the Society for International Development. He is a Past President of the George Washington Alumni Association and a sought after speaker on corporate responsibility, public/private partnerships, business ethics, and non-profit capacity building. He and his wife Emily live in Falls Church, VA where they practice "extreme parenting" with their three young children.

Sandy's Big Price for Small Business
COMMIT!Forum Shines a Spotlight on Evolving CR
COMMIT!Forum 2012 Video Interviews
Right-Wing Hippies and Centrist Radicals? The Key to Rethinking USA Inc.
If Sustainability Costs You More, You're Doing It Wrong
Corporate Responsibility isn't itself Sustainable
As More Companies Develop Corporate Responsibility Strategies, Gaps in the Profession Remain
An Ethical Voice Silenced
Sneak Preview of 3rd Annual International Corporate Volunteerism Conference
Climate Science is Useless (to Business): Time to send scientists to b-school & business leaders back to science class
Where CSR Fits On The Board's Agenda
Showcasing Supply Chains
Finding & Supporting New Models of Collaboration for Good
Leveraging Deficits: How the Best Corporate Citizens drove more effective cross-sector collaboration during the Great Recession
Deficit-Driven Developments
The Campaign to Change the World
Wanted: A jobs and growth agenda
COMMIT to selling more, saving more, growing more
You are a Corporate Responsibility Officer
American Tribalism?
An economy in tatters. A government in turmoil. Trust in leaders and institutions at all time lows.
Is your kid's school good enough for Dora?
To Change the World, First Have Three Kids (Part 3 of 3)
To Change the World, First Have Three Kids (Part 2 of 3)
To Change the World, First Have Three Kids (Part 1 of 3)
Tear Down That Wall: Building Bridges Between the Public, Private, & NGO Sectors
Poking Holes in the Corporate Responsibility Curriculum
A Rush to Standards?
No Allowance for Responsibility: A Childhood Dilemma
This Easter God Calls You to Live Sustainably
Papers Please!?! Credentialing Corporate Responsibility Professionals
Get Real: The Facts on What Works in Corporate Responsibility
Shifting the burden of proof
Ethical Dilemma #4: Equal Rights & Equal Risks? – A Truth vs. Loyalty Dilemma
Ethical Dilemma #3: Painting Over Problems - A Truth vs. Loyalty Dilemma
Ethical Dilemma #2: Half-baked Marketing - A Justice vs. Mercy Dilemma.
Responsibility Play of the Week: Congress, Baseball, or 30 Rock?
Ethical Dilemma #1: A Gaggle of Privacy Concerns -- When Truth Conflicts with Loyalty
DO YOU KNOW...How to stay off the Black List? CROA Raises the Bar & Lowers the Barriers to Improvement
Corporate Responsibility Officers Need an Ethics Code!
Responsibility Play of the Week: Jets, BP, & Tylenol
Water: the visible face of climate change
Corporate Responsibility's Detractors Present a False Choice: Business Have, Can, & Should Do Well by Doing Good
Valuing Sustainability: Quantification. Evaluation. Recognition.
BMWs, Limos, & Bad Data: Why Transparency 1.0 is Going to Suck
Why is Corporate Responsibility in the Public Interest?
Paris: City of Insights
The Buying Power of Government
Doing Good Does NOT Make you Responsible
Busting the Myth: Corporate Responsibility is NOT a New Phenomenon
When the Angel of Death comes knocking we need Moses, not Pharaoh
Government Contracting: A Practical Way Forward on Climate Change & Corporate Responsibility
How Financial Reform Fails the George Carlin Test
Is it the man or the job? The same questions asked about the Director of National Intelligence may apply to CROs.
Where do we go from here? Looking at the BP Oil Spill from the viewpoint of the CR profession.
In cases like the BP Oil Spill should Corporate Responsibility Officers be held liable?
What's Chinese for "sustainable"?
Who do you trust?
What Makes a "Real" Corporate Responsibility Program?