Submitted by kgilliam on Thu, 2012-10-18 03:15.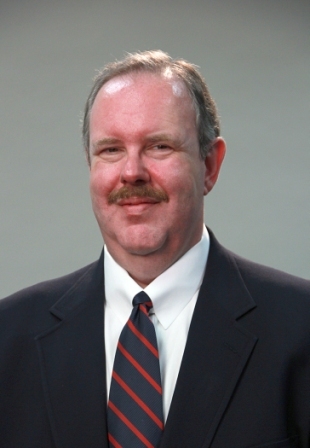 Hershey Foods Teams with Former Olympian Carl Lewis to Teach Kids Fitness and Moderation
I wrote a column a few weeks ago about corporate fitness and wellness programs. I decried the lack of planning "responsible" companies were directing at the health of their employees in the area of wellness. Shortly after the article ran I received a call from a Hershey's representative about programs they were running to instill healthy values in kids. The spokesperson for the program was none other than Carl Lewis, the great Olympian who was voted the "Olympian of the Century" for the Twentieth Century by none other than the International Olympic Committee.
I arranged the interview because I wanted to hear about the Hershey's Track and Field Program which just concluded this past weekend. I also wanted to ask Lewis about why he partnered with Hershey's. I wanted to ask Andy McCormick, VP of Corporate Communications to reconcile the epidemic of childhood obesity and my mental image of candy chomping kids with Hershey's commitment to teaching children healthy living.
Long before there was Michael Phelps, Carl Lewis was the hero of the Baby Boomer generation. Born in 1961 in Wilingboro, N.J., he competed in four Olympics from 1984 to 1996 and won 10 Olympic medals, nine of them gold. He is one of two athletes to win that many medals (you can guess who the other is). He got involved in athletics as a child when his parents started a track and field program in his home town in the 1970's. Through that program he had the thrill of meeting Jesse Owens, another great Olympian and arguably America's first warrior in the battle against Nazi Germany (my opinion). When he was young, Lewis also competed in the Jesse Owens. I asked him how he got involved in this program. He has been involved for seven years. He hopes that by supporting the Hershey's Track and Field program he can inspire other young people to get involved and get moving and find fitness and competition fun. (Point of fact: Hershey's Track and Field alumni include the 2004 Olympic Gold Medalist in the Women's 100 Meter Hurdles, Joanna Hayes.)
Andy McCormick explained the program and it is impressive. Founded as a community-based program by Dr. Donald Cohen in 1975, Hershey's became the sponsor in 1976. It has a number of partners, including the National Parks and Recreation Service. This year's competition cycle included groups throughout the United States and Canada and started in February. Initially more than 130,000 children competed this year, which was winnowed down to the several hundred who were in the finals this past weekend.
I asked Andy about the epidemic of childhood obesity and how Hershey's as a candy manufacturer reconciled supporting lifestyle-based programs. Andy said that fitness and lifestyle are keys to the mission of the Hershey "Moderation Nation" program. He pointed out that as a confectionary manufacturer they believe that candy is a "treat," not a dietary staple. Consumption of candy is 2% of the American dietetic caloric intake and has not risen in the last 30 years. Lewis pointed out that a treat, when in moderation as a part of a healthy and balanced diet, is perfectly acceptable for kids.
Lewis explained that he believes part of the secret of the success of this or any other program is family involvement. He said that you have to get outside and do things with your kids. Family 5K runs, biking programs and other activities are much more likely to motivate kids and they are great for the parents who often complain they don't have time to work out. The secret of the incentive is the family festival environment of the meets. He enjoys the opportunity to interact with the kids, to give back to the community and "feeling like a big kid" while he is there.
I asked Lewis what he would recommend to companies seeking to promote wellness among their employees given what he had learned from the organizing success of the Hershey's Track and Field Program. He sees the error of most corporate programs. Gym activities alone are not fun. He believes people like to compete and most people really compete against themselves. He believes companies should have a program of year round activities for which employees can train and that are inclusive in nature. He thinks that this will create more focus and excitement than telling people to just get in the gym three times a week. He also believes that if people learn fitness and healthy competition when they are young through programs such as the Hershey's Track and Field Program it will become a lifelong habit.
Andy McCormick reiterated that personal fitness and community fitness are part of the corporate mission for sustainability. The Hershey's Track and Field Program has grown by 18% in the last year so the company knows the program is important and needed. The support from the Parks and Recreation Department has been invaluable, but budgets for Physical Education programming at the national level have been cut. The work of private corporate sponsors like Hershey's are critical for these kinds of programs to survive in the current fiscal environment. Hershey's is committed to this philanthropic endeavor.