Home » Blogs » kgilliam's blog » COMMIT!Forum Shines a Spotlight on Evolving CR Issues
Submitted by kgilliam on Mon, 2013-01-28 18:41.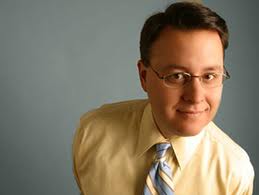 Internet freedom, human rights, trust, transparency and youth programs were just a few of the issues discussed at the 2012 COMMIT!Forum this past October in New York City. The speakers –CEOs, government leaders, policy-makers and heads of non-profit organizations – noted in the follow-up interviews that the Forum allowed them to engage the 700-person audience in how important these issues are to business leaders and their stakeholders.
Michael Petricone, senior vice president of Consumer Electronics Association, notes that even though companies and business leaders in many cases see the importance of such issues as cyber security, intellectual property, and digital or internet freedom, they are still trying to figure out the way to responsibly serve their consumers by protecting their internet rights while maximizing the company's profit. One great advantage of participating in conferences like the Forum is that they offer an opportunity to learn about best practices.
Corporate responsibility is a continuous process, which involves understanding stakeholder and consumer expectations, business practices and communicating what you are doing. "The hard part about all of this," said Edward G. Largo, senior manager of Altria Client Services, "is that the bar keeps rising."
But ultimately corporate responsibility is a way to enhance your business, agreed many. For example, Microsoft announced the launch of YouthSpark, an innovative program where they have committed to proving opportunities to 3 hundred million youths worldwide over the next three years. Sharing such experiences might help more businesses become responsible, trustworthy and innovative.